1.5 HOUR course
Partnering with Families: Strategies for Successful Communication
Research shows that children benefit when early learning educators build collaborative partnerships with families. But building true collaborative partnerships is not always as simple as it sounds. Discover effective strategies for overcoming common barriers and improving communication with families. We'll explore the benefits of family engagement and share practical ideas for incorporating a family's home culture into the classroom. You'll also gain valuable insights on how to prepare for a meeting with families and productively address topics that may be difficult, such as developmental delays and challenging behaviors. Plus, you'll receive a variety of bonus handouts, forms, and templates to use in your work immediately. Don't miss this opportunity to enhance your skills and create meaningful connections with families!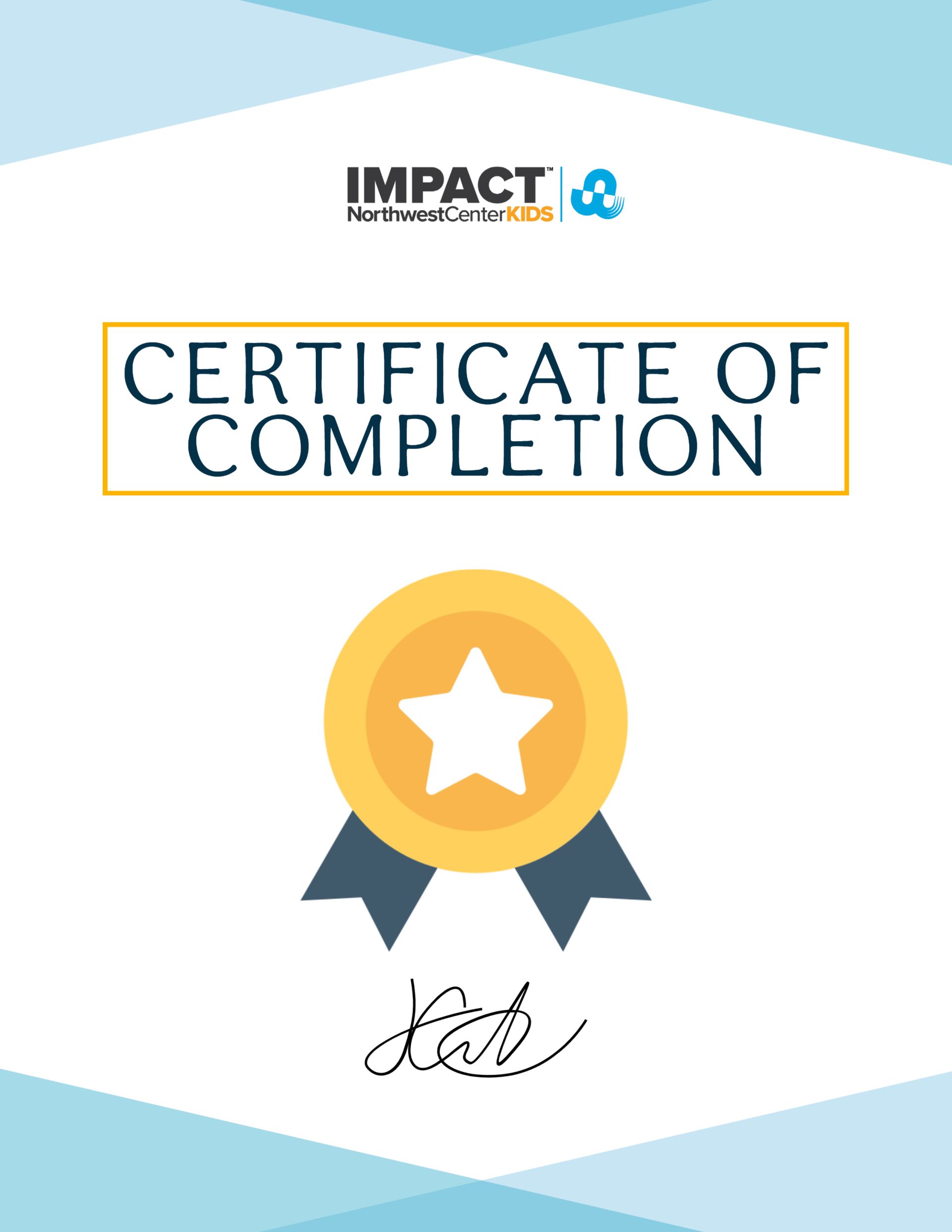 5 Lessons

Benefits of Partnership
Family Engagement
Barriers to Partnership
Tips for Successful Communication
Planning a Meeting with Families

Bonus Materials

Ideas for Family Engagement
Case Study
Family Conference Planning Form
Motivational Interviewing Communication Strategies
Reflective Questions for Meeting with Families
Certificate for 1.5 continuing education hours awarded upon completion of course and quiz
This course is best for professionals working with children ages 1 - 8 years
IMPACT™ courses are developed by a multidisciplinary team and makes every effort to ensure that information provided reflect evidence-based, early childhood best practices. Providers should always follow local jurisdictions and other governing bodies rules and regulations when implementing any strategy or suggestion. Any actions, or lack of actions, are not the responsibility or liability of Northwest Center Kids – IMPACT™.