2 Hour COURSE
Introduction to Autism Spectrum Disorder
Autism affects 1 in every 44 children. This means you're likely to have a child with autism in your class every 2 to 3 years. Do you wish you felt more confident understanding and supporting children with autism? This is your opportunity to have clinical knowledge about autism translated in a way that's useful for early childhood professionals. We'll take you on an in-depth exploration of what autism is and how to recognize signs and characteristics of autism in young children, complete with real-world classroom examples and ideas to take with you. You'll leave feeling more prepared to partner with families – whether you have developmental concerns about a child or their child already has a diagnosis. If you've been working with children with autism for years, or if you're just starting out, this course is for you!
*This course is a suggested pre-requisite for IMPACT's Autism Spectrum Disorder training series. It is highly recommended that learners complete this introductory training first, then our more advanced, strategy-focused offerings for supporting children with Autism Spectrum Disorder.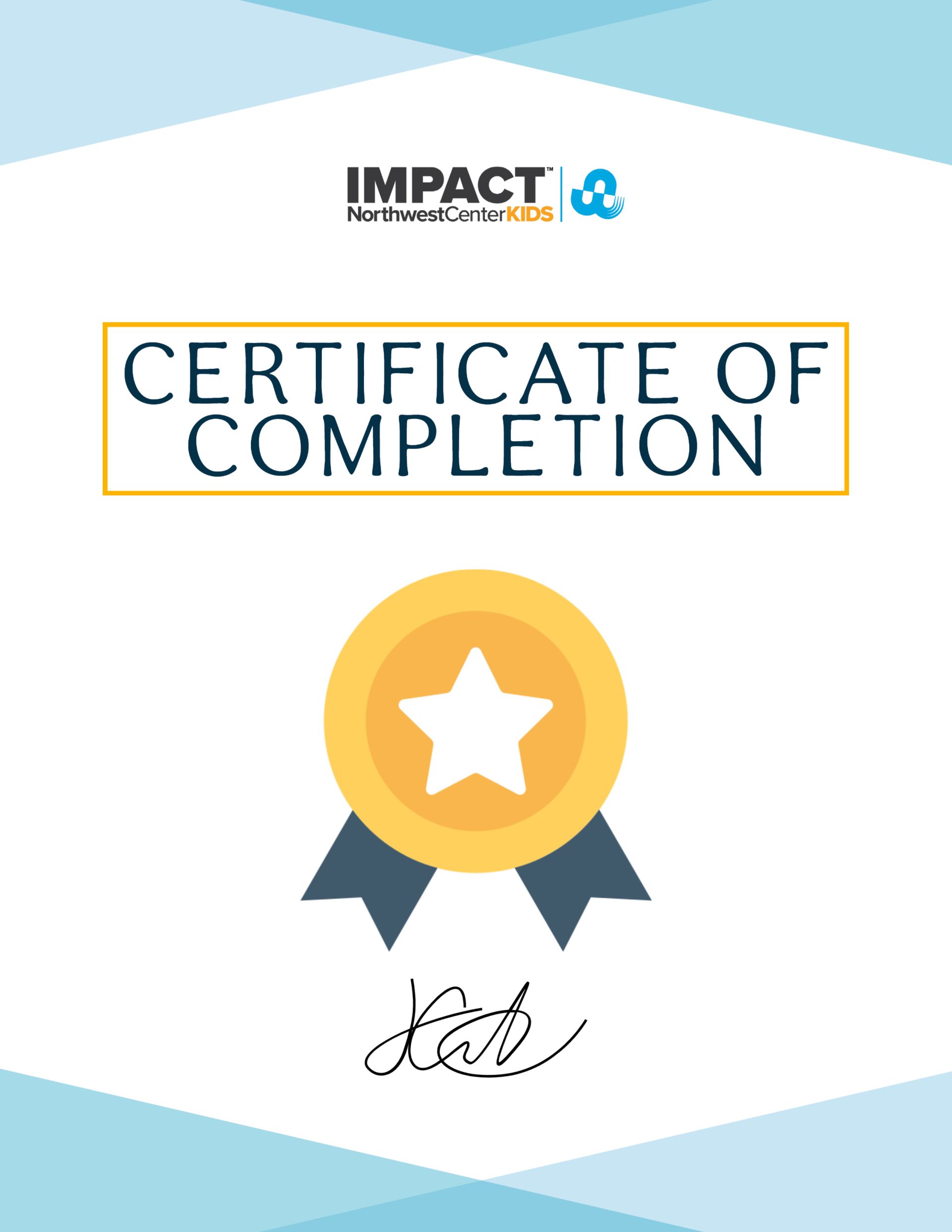 4 Lessons

What is Autism Spectrum Disorder (ASD)?
Social Communication and Interaction in the Classroom
Restricted and Repetitive Behaviors in the Classroom
Partnering with Families Around Autism

Following the course, there will be a knowledge check and a survey for your feedback!
Certificate offered upon completion.
This course is best for professionals working with children of all ages
IMPACT™ courses are developed by a multidisciplinary team and makes every effort to ensure that information provided reflect evidence-based, early childhood best practices. Providers should always follow local jurisdictions and other governing bodies rules and regulations when implementing any strategy or suggestion. Any actions, or lack of actions, are not the responsibility or liability of Northwest Center Kids – IMPACT™.

All content, including the presentation thereof on this web site, is the property of Northwest Center IMPACT™, and protected by U.S. and international copyright laws. You may not copy, reproduce, distribute, transmit, modify, create derivative works, or in any other way exploit any part of copyrighted material without the prior written permission from Northwest Center.