1.5 HOUR Course
Sensory Strategies and the Brain: Promoting Self-Regulation and Learning
Do you like roller coasters? Do you hate spicy foods? We all have sensory preferences that guide the things we seek out and the things we avoid. Many "challenging behaviors" are actually a child's attempts to regulate their sensory system, so join us to learn how to recognize sensory-seeking and sensory-avoiding behaviors in the classroom. This course teaches brain-based strategies that effective teachers use to get entire classrooms of children regulated and ready to learn. We put this into practice with a case study to identify an individual child's sensory needs and walk through the whole process together – connecting a child's behaviors to their sensory needs and then creating an easy-to-follow plan for supporting those needs in the classroom. As a bonus, you'll get a printable Sensory Matrix template that you can customize for your students and use again and again in your classroom.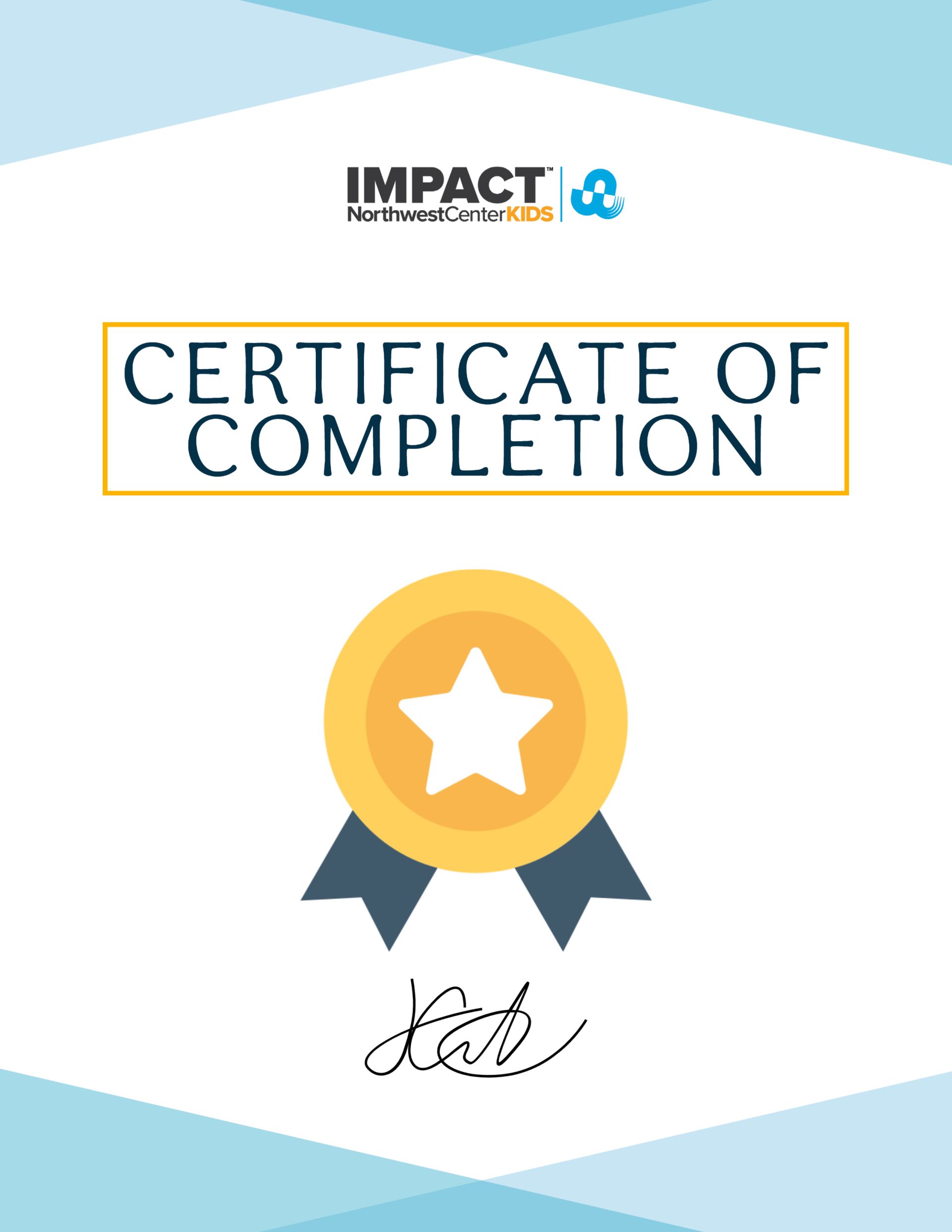 4 Lessons

Sensory Processing and Regulation
The Sensory Spectrum
Sensory, Learning, and Classroom Applications
Examining Your Own Sensory Preferences

Bonus Materials
Heavy Work Handout
Sensory Matrix Handout
Certificate for 1.5 continuing education hours awarded upon completion of course and quiz
Empty space, drag to resize
This course is best for professionals working with children birth - 6 years
IMPACT™ courses are developed by a multidisciplinary team and makes every effort to ensure that information provided reflect evidence-based, early childhood best practices. Providers should always follow local jurisdictions and other governing bodies rules and regulations when implementing any strategy or suggestion. Any actions, or lack of actions, are not the responsibility or liability of Northwest Center Kids – IMPACT™.

All content, including the presentation thereof on this web site, is the property of Northwest Center IMPACT™, and protected by U.S. and international copyright laws. You may not copy, reproduce, distribute, transmit, modify, create derivative works, or in any other way exploit any part of copyrighted material without the prior written permission from Northwest Center.