2 HOUR COURSE
Autism Spectrum Disorder: Language and Communication Strategies
Are you ready to expand your knowledge of practical strategies for helping children with autism build their vocabulary? Do you wish you had techniques to communicate more effectively with your students? We'll cover how to decide what words to teach first, how to use song as a tool for language learning, and visual strategies like sign language, visual schedules, and First/Then schedules. Come broaden your expertise with proven strategies for supporting language development and learn how to apply those strategies to the unique way children with autism process language.
*Before taking this course, it is strongly recommended learners complete the Introduction to Autism Spectrum Disorder course or have foundational education or knowledge on Autism Spectrum Disorder diagnostic criteria and characteristics.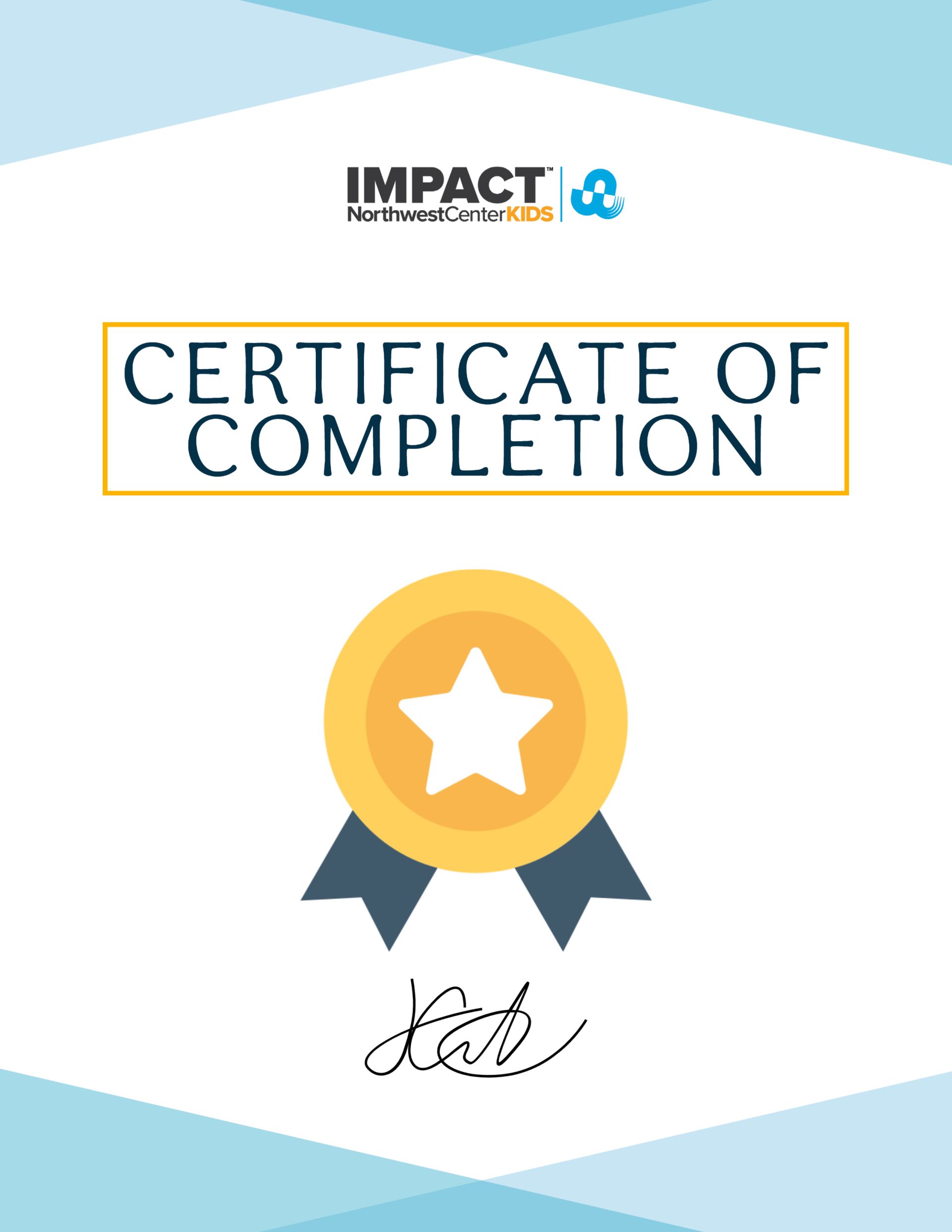 4 Lessons

Language & Communication
Expressive Language & Autism
Receptive Language & Autism
Visual Strategies

Following the course, there will be a knowledge check and a survey for your feedback!

Bonus Materials

My Body's Own Listening Handout
Common ASL Signs Printable Cards Handout
Certificate offered upon completion.
This course is best for professionals working with children 1 year and up
IMPACT™ courses are developed by a multidisciplinary team and makes every effort to ensure that information provided reflect evidence-based, early childhood best practices. Providers should always follow local jurisdictions and other governing bodies rules and regulations when implementing any strategy or suggestion. Any actions, or lack of actions, are not the responsibility or liability of Northwest Center Kids – IMPACT™.

All content, including the presentation thereof on this web site, is the property of Northwest Center IMPACT™, and protected by U.S. and international copyright laws. You may not copy, reproduce, distribute, transmit, modify, create derivative works, or in any other way exploit any part of copyrighted material without the prior written permission from Northwest Center.